World Premiere of "The Samaritan" starring Samuel L. Jackson
January 29, 2012
Ben Hyatt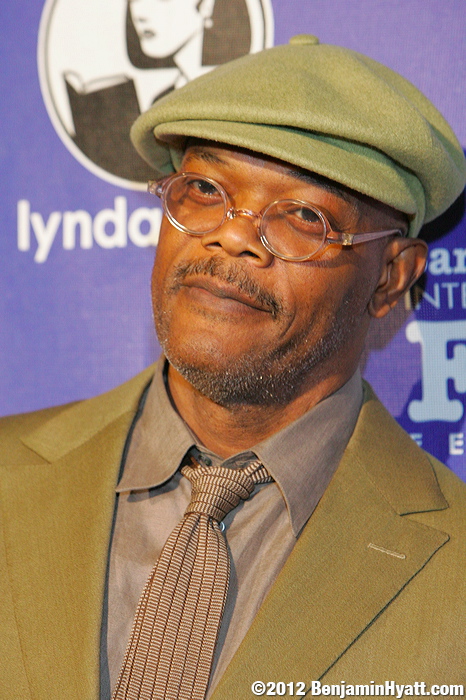 Santa Barbara, CA, January 29, 2012 - The 27th Santa Barbara International Film Festival played host to the World Premiere of THE SAMARITAN, starring Academy Award nominated Samuel L. Jackson, to the program as a Gala Presentation. Samuel L. Jackson was on hand for the event along with director David Weaver and actor David Koechner. Jackson spent a great deal of time talking to both fans and reporters to the delight of the crowd.
"The Samaritan" Trailer
Synopsis
Produced by Andras Hamori and directed by David Weaver from a screenplay by Weaver and Elan Mastai, The Samaritan also stars Luke Kirby (Take This Waltz), Ruth Negga (Love/Hate) and Oscar nominated Tom Wilkinson (Mission Impossible: Ghost Protocol). After twenty-five years in prison, Foley (Jackson) is finished with the grifter's life. When he meets an elusive young woman named Iris (Negga), the possibility of a new start looks real. But his past is proving to be a stubborn companion: Ethan (Kirby), the son of his former partner, has an ingenious plan and he wants Foley in. The harder Foley tries to escape his past, the tighter he is ensnared in Ethan's web of secrets, until it becomes all too clear to Foley that some wrongs can never be made right.

SBIFF Executive Director Roger Durling says THE SAMARITAN is an electrifying neo-noir thriller with amazing twists and turns. Samuel L. Jackson's performance is fantastic."
CREDIT: Carol Marshall Public Relations
Photo Gallery
Santa Barbara based Ben Hyatt is founder of SantaBarbarians and gets to write about whatever interests him as a result. Interests include business, technology, film and anything community related.